Thought I'd try one or two more quick Bodog tournies before bed, and I'm glad I did. This was a $7+1: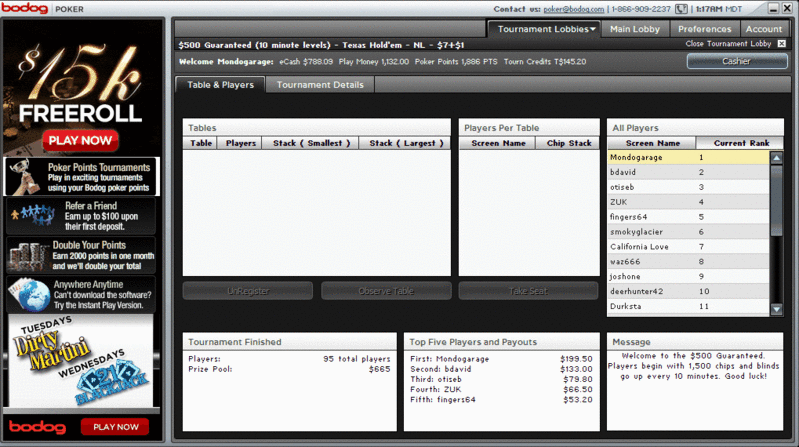 All in all, I managed to add around 50% to my Bodog roll today, and maybe 18% to my PokerStars roll, so no complaints out of me for a while. This was in addition to winning a $7r sat into the Bodog $100k (I took the $162 in tourney bucks instead, because that's still too much to put into one tourney on my Bodog roll.) While I'm certainly no high-rollin' baller in these parts, I've finally managed to reach what appears to be a high water mark of the calendar year. And yeah, it feels good.
Maybe if I can manage to win another sat tomorrow, I'll actually play the big one, as I haven't played a Sunday Major on any of the sites in at least two years. I feel my game's up for it, but my roll really still isn't.

---
Permissions in this forum:
You
cannot
reply to topics in this forum